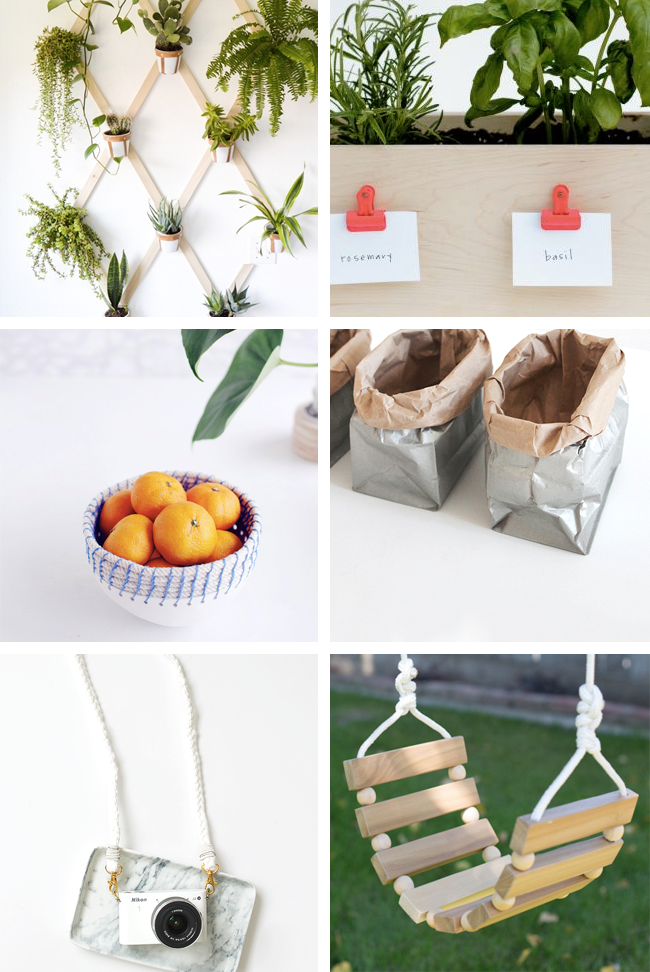 it's officially spring! doesn't it feel like it was christmas a few weeks ago? very confusing. to celebrate, i rounded up six projects to help celebrate the occasion of blooming, organizing and going outside.
01. the raddest wall of plants
02. a super cute DIY kitchen planter box
03. a pretty bowl for your farmers market take homes
04. diy sacks for organizing all the little things
05. get outside and take some pictures
06. a diy swing for adults and kids
The post six DIYs to ring in spring appeared first on almost makes perfect.